What We Sell
Our Signature Deli Meats
We serve the highest quality kosher meats, imported from New York. Our brisket is roasted daily, using the same special recipe our founder, Marty Lev, created when he opened the store fifty-three years ago.
Hand Sliced Nova and Belly Lox
Taste why Baltimore Magazine calls us Balitmore's Best!
Kosher Hot Dogs
Served on fresh baked challah rolls.
Knishes
Our signature brisket knishes and potato knishes are made daily at Edmart. Our tender, flaky dough is perfect whether you warm up your knish in the microwave or in the oven.
Chocolates and Desserts
When you're in the mood for something sweet, Edmart features a delicious array of chocolates and treats for anytime you crave something sweet. We offer a large selection of pareve and dairy desserts, and they're not just for the Jewish Holidays!
Fresh baked Rainbow Cake
Housemade Noodle Kugel

Chocolate Smothered  Pretzels and Chocolate Smothered Graham Crackers are just a few of the many treats we sell individually and in gift bags.
Delancey Dessert Company Cakes and Rugelach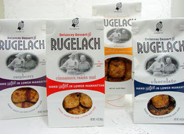 Green's Bakery Babka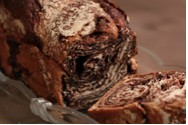 Stone Mill Cookies and Brownies
My Grandma's of New England Coffee Cakes
Sugar Free

Edmart proudly features only the finest gourmet sugar free and gluten free products.
Ascher's Chocolates Sugar Free Almond Buttercrunch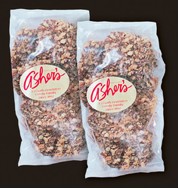 Aunt Gussie's Sugar Free Desserts

Delancey Dessert Company Sugar Free Cakes and Rugelach

Gluten Free
Aunt Gussie's Gluten Free Desserts